#7MinutesToGoodHealth
Guided video
Alternate Nostril Breathing

This is practiced by alternating the inhalation and the exhalation between the left and the right nostrils, with a ratio of 1:2 which effectively means 2 inhalations and 4 exhalations. If you are very comfortable you can move on to 3 inhalations and 6 exhalations. You can continue up to 10 rounds each time.

BumbleBee Breathing

It is the resounding echo of the sound made by a humming bee, replicated in the breathing practice. Inhale through the nose and exhale slowly in a controlled manner to produce a deep, steady and continuous humming sound. Practice 11 Rounds and gradually increase it to 21.

Diaphragmatic Breathing

This is best practiced in the supine position as the position aids optimal movement of the diaphragm. Alternatively, it can also be practiced in a sitting position. Inhale slowly, gradually and fully so that your diaphragm pushes your abdomen out. While exhaling let the abdomen fall out. Equalize the inhalation and exhalation. Practice at least 10 rounds.




Breathe right and encourage
7 others to Breathe right!
"The practice of deep breathing has helped me beyond measure, and so I am humbled yet proud to be associated with SBI General in this journey. Proud to share a part of my life, my passion, with you all."
Join us in this journey of


Vidya Malavade
- Actor & Yoga Teacher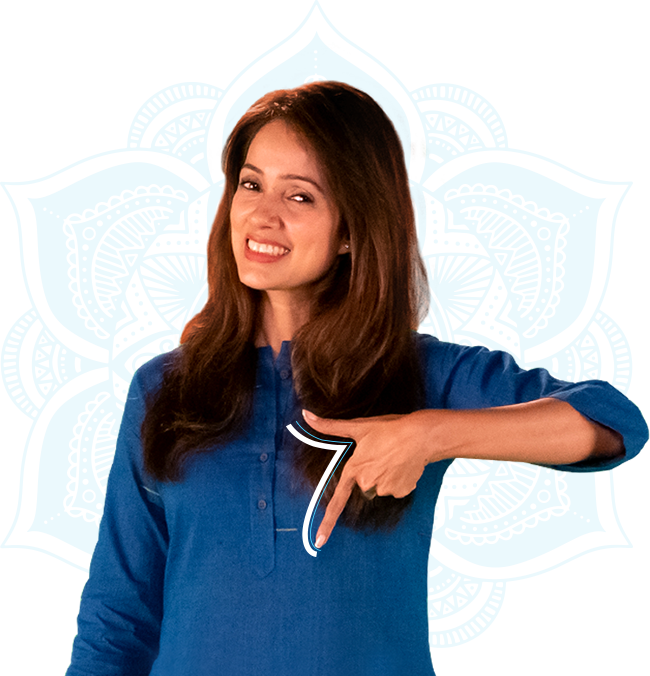 Our Knowledge Partner

Making the World a Healthier Place
Established in 1918, The Yoga Institute has been consistently transforming the world to become a healthier place. Its esteemed founder, Shri Yogendraji, realized the vast potential of our ancient yoga culture, and set upon the task to make yoga an indispensable part of every person's life. Since its inception, the institution has been promoting a holistic approach towards physical health and spiritual development through yoga. The institute is now partnered with SBI General Insurance, India's leading insurance company, to improve the physical and mental well-being of every person in our society by practicing 7 minutes of yoga every day.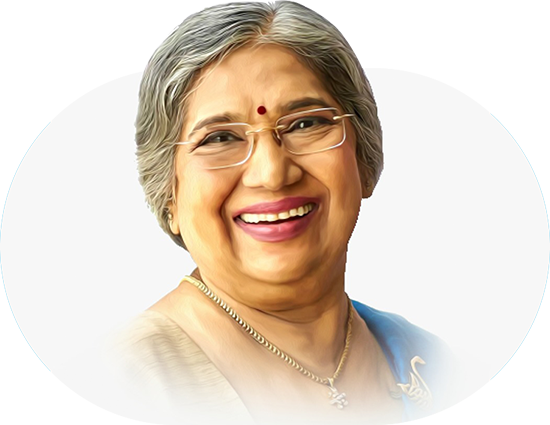 Dr. Hansaji Jayadeva Yogendra, Director, The Yoga Institute
Her calm and benevolent smile says it all! Dr. Hansaji has taken on the mantle of spreading the message of good health and well-being. As Director of The Yoga Institute, she has been guiding millions of people across the world to understand and imbibe the power of yoga within them. She has been extremely proactive in introducing yoga in the life of the common man through her sessions and discussions on popular media platforms. With several distinctions and awards to her credit, and her unflinching devotion towards yoga, she is the unparalleled icon of good health and well-being in the world today.